A leading fire safety engineer has added fuel to fears a Brisbane apartment block poses a fire threat to the home next door, writes Des Houghton.
Des Houghton December 26, 2020 - 12:00AM The Courier-Mail
A leading fire safety engineer questioned whether there was sufficient water pressure for firefighters to successfully contain blazes at Yeronga on Brisbane's southside.
Stephen Burton's warning was contained in a peer review assessment of fire safety failures at an apartment block. He said the block posed a "real" fire threat to a home next door.
Burton, the managing director of Ferm Engineering, is national deputy chair and Queensland secretary of the Engineers Australia Society of Fire Safety.
He compiled his report in 2019 for the Queensland Building and Construction Commission following a complaint from surgeon, Shaun McCrystal, who lives next door to the apartments.
McCrystal is rightly critical of the QBCC for failing its watchdog role to ensure buildings are safely constructed.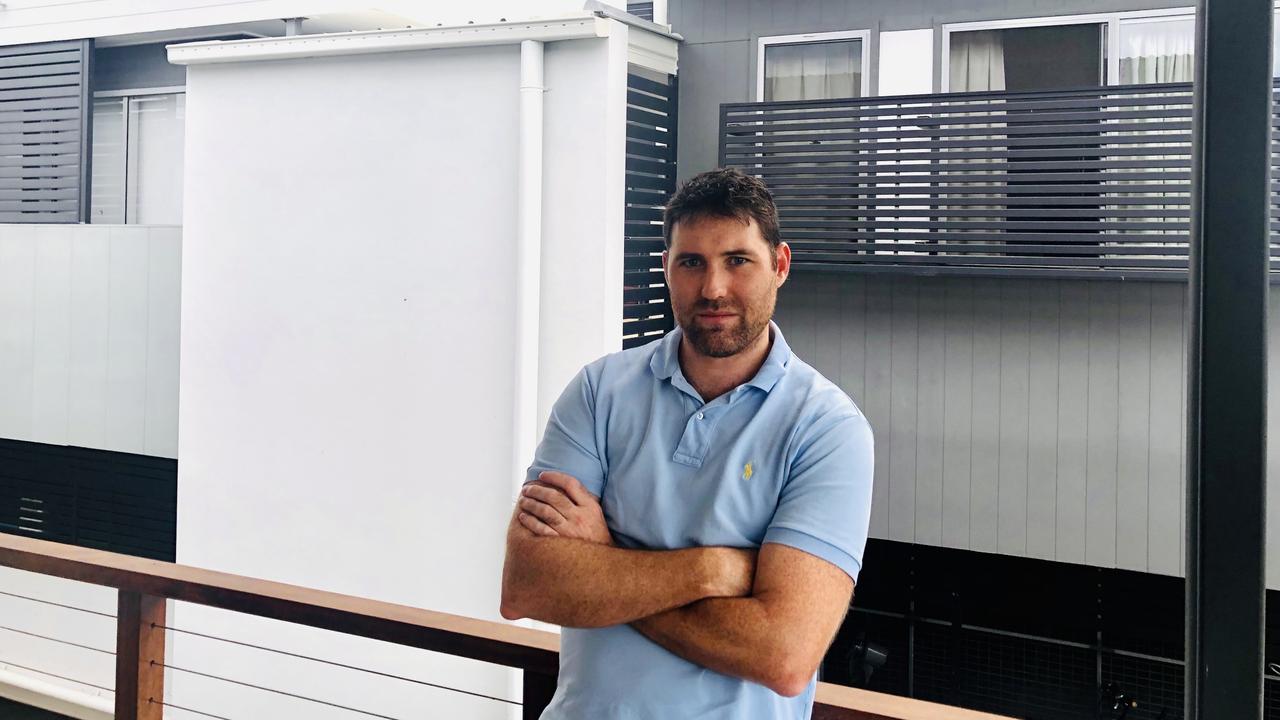 Fire nightmare: Surgeon Shaun McCrystal near the neighbouring apartment block that experts said was built too close, and without all the fire resistant materials.
Various State Government regulators, including the QBCC and the Ombudsman, fobbed him off even though he warned the apartment block was built too close to his home, and contains materials that are not fire resistant in accord with the Building Code of Australia.