Anne Street Partners and QNV Constructions put into administration with debts totalling almost $150m
Two Australian businesses owned by the Tory peer and former Australian Liberal party donor Michael Ashcroft have collapsed in the space of a year with debts totalling almost $150m, raising questions about their demise and – in one case – the means used to bring it back to life.
The financial services group Anne Street Partners andthehouse builder QNV Constructions were put into administration after falling into difficulty over the past 12 months.
But the nature of the resurrection of Anne Street from failed firm to going concern has angered its former chief executive, who alleges it involved a transaction "tainted by fraud".
The transaction – reluctantly agreed to by the administrator – has left the ex-CEO more than $1m out of pocket.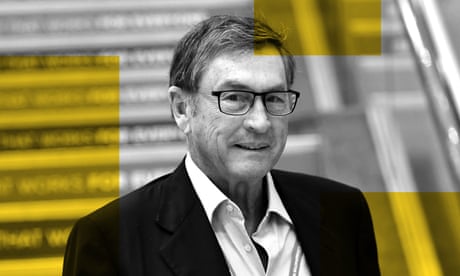 Read more
Meanwhile up to 100 customers of QNV Constructions, which collapsed this month, are waiting for a restructuring proposal – as are unpaid subcontractors and suppliers, who are owed about $2.5m.
It has also emerged that a director of QNV, Chris Eaton, has been described by a court (in relation to a different business) as "a knowing participant in a dishonest and fraudulent design" who lied to a business partner.
There is no suggestion that Lord Ashcroft, who owns Anne Street and QNV through a company based in Belize called Mayfair, has done anything wrong.
Ashcroft, an extremely successful businessman who has donated more than £5m to the British Conservative party and $1.5m to Australia's Liberal party – including $1m donated in 2004 at the request of the then party president, Shane Stone – has been a controversial figure in the UK over his residency in Belize and his use of offshore financial vehicles.
His best-known Australian venture is Anne Street, which he acquired in 2010 after it ran into strife under its founder, the alleged fraudster Craig Gore.
Gore, a two-time bankrupt described by one judge as "a rapacious Gold Coast property developer with grandiose plans", is due to stand trial next month on fraud charges after the corporate regulator accused him of filching $800,000 from investors.